For high-school senior Celeste Watkins, every day is a brutal test of bravery. And Celeste is scared. Alienated because she's too smart, her speech too affected, her social skills too far outside the norm, she seems to have no choice but to retreat into isolation.
But college could set her free, right? If she can make it through this grueling senior year, then maybe. If she can just find that one person to throw her a lifeline, then maybe, just maybe.
Justin Milano, a college sophomore with his own set of quirks, could be that person to pull her from a world of solitude. To rescue her—that is, if she'll let him.
Together, they may work. Together, they may save each other. And together they may also save another couple—two people Celeste knows are absolutely, positively flat-out in love.
Whether you were charmed by Celeste in Flat-Out Love or are meeting her for the first time, this book is a joyous celebration of differences, about battling private wars that rage in our heads and in our hearts, and—very much so— this is a story about first love.
As I sit here reflecting back on this book, I really have no idea how to describe it accurately and sufficiently enough for me to be satisfied. I felt so many different emotions while reading that I didn't know what was up, down, or in-between!
When I first started this book, I literally wanted to drive to NH and yell at JP and then have a few shots to get me through the rest of the book... Shots of chocolate milk of course, don't want the little one coming out wonky... ;)
She told me she'd wait it out when I told her this, so I dove back in to see what the rest would reveal to me and Celeste surely revealed a lot.
There were so many life lessons throughout this story, so many emotions, so many feelings... Celeste and I were in this journey together. With her spunky personality, my total obsession, and Justin's magnetic personality, it was hard NOT to fall in love with them. Through their constant texting, picture images, and emails, they fell for each other in the digital world before ever really meeting.
Justin's quirkiness rivaled Celeste's, but they also seemed to complete one another at the same time. They had a uniqueness to them that was refreshing and adorable. They didn't fit the mold of what society wanted to put them in and pretty much gave a big eff you to societal norms.
I like characters that form their own path and don't try to fit in with the rest of society because I felt a lot of times growing up, I never fit in with anyone. I didn't really have a "place". I liked to sing R&B, rap my favorite hip hop songs, throw on my daisy dukes and belt out some LeeAnn Rimes, swoon over boy bands and then I could rock out with my cock out with the best alternative or rock band.
I also didn't wear what everyone else wore. I wore what I liked and really could give a shit less if it was in style. But at the same time, I wanted to find my own place, somewhere I could belong, be accepted for exactly who I was, not what I did or what I wore. It wasn't until later that I realized, I did have a place and I did fit in because I had a variety of friends, I didn't just belong to one group, but a bunch of different groups.
Celeste was a lot like that, trying to remain true to her character but also trying to find a way to belong and be accepted for exactly who she was. With the help of Justin, she realized exactly what she wanted and figured out that society would just have to be happy with her because she was happy with herself.
I just wish there was more of her and Justin's story and less of Matt and Julie's shenanigans because even though I LOVED the fact that they were both in the story, I wish it wasn't as prominent. I had envisioned Matt and Julie's story one way after the ending of Flat Out Matt and JP completely obliterated the view I had of them so then I wanted more of their story and less of Celeste and Justin's!
Then when I got comfortable with the direction the story was taking me, JP switched it up again and I wanted more of Celeste and Justin. I didn't get enough of them in the end because it was kind of overshadowed by the other turmoil/happy ending happening at the same time. It took me in a weird direction and I wasn't satisfied with the ending, I needed more...
Maybe an Epilogue or even a novella...
Yes, I realize how obnoxiously needy this is but I guess that is what happens when I fall so in love with characters, I can't even see straight!!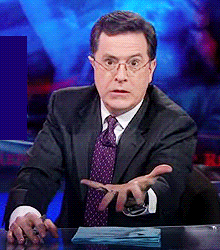 If you want to read this incredible series for yourself then look below for the links. You do not have to read the first two if you do not want to but I HIGHLY recommend doing it because it gives you a good foundation of what is happening in FOC...
I give this book a shiny 4 "I love Justin's klutzy self" stars!!!
The book that started my obsession with Jessica Park:
More of Matt:
Celeste's Story: