Title: Play (Stage Dive, #2)
Genre: New Adult Contemporary Romance
Release Date: March 25, 2014
Kylie Scott returns with the highly anticipated follow-up to international bestseller LICK.
Synopsis
Mal Ericson, drummer for the world famous rock band Stage Dive, needs to clean up his image fast—at least for a little while. Having a good girl on his arm should do the job just fine. Mal doesn't plan on this temporary fix becoming permanent, but he didn't count on finding the one right girl.
Anne Rollins never thought she'd ever meet the rock god who plastered her teenage bedroom walls—especially not under these circumstances. Anne has money problems. Big ones. But being paid to play the pretend girlfriend to a wild life-of-the-party drummer couldn't end well. No matter how hot he is. Or could it?
My Thoughts
Dear Mal,
You make me want to do a lot of dirty things to you that could possibly be considered illegal in several states... I know this must sound promising to you and I agree.
SO let's meet up sometime...
Love,
The Book Trollop's vagina..
AkA
Sparkilicious Love Taco
(I am so amazing, I sparkle when I cum... just keep that in mind ;) )
Ok.... Now that my vagina had her obvious, creepy, say in this review... lets get serious for a moment...
I LOVED Mal and his completely neurotic and hilarious personality...
He always seemed like this funny, laid back person in Lick but there was sooooo much more to his personality and discovering the levels was like peeling back the layers of an onion. Each new layer revealed a deeper, more complex character but one thing remained true, he had an amazing heart in the center of it all.
He reminded me a lot of the male version of me, AkA my husband. It's probably why I loved Mal so much. The things that he would say would be something my husband would say. I wanted to write Kylie a letter and ask if she has ever met my husband because it was uncanny.
Anne was pretty complex as well. I didn't feel like I really got to know her, even though the story was told in her POV. I don't know what it was but I felt like I needed more of her background to really get a grasp on her character. But it didn't bother me enough to not like the story. In fact, I didn't really notice it until I was looking back at the book trying to write this review.
The overall story was actually a little heartbreaking but I had soooo many damn feels!! I was laughing my ass off, crying, and then laughing again. The story made me FEEL every emotion and that is what really matters to me.
I am 100% sure I loved this book more than Lick....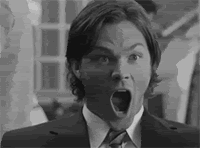 There was something so magical about Mal that just made me love him even more than David. I liked David but I wasn't in love with him like Mal...
If you have not had the pleasure of knowing Mal, then I would get on it. If you loved Lick, then you will LOVE Play even more... But just remember ladies... HE'S MINE!!
Overall, I give this amazing story 5/5 I WANT TO HUMP MAL stars!!! If you would like to be introduced then check out the links below..
Buy the Book
About the Author
USA Today Bestselling Australian Romance Writer.