From strip clubs and truck stops to southern coast mansions and prep schools, one girl tries to stay true to herself.
These Royals will ruin you…
Ella Harper is a survivor—a pragmatic optimist. She's spent her whole life moving from town to town with her flighty mother, struggling to make ends meet and believing that someday she'll climb out of the gutter. After her mother's death, Ella is truly alone.
Until Callum Royal appears, plucking Ella out of poverty and tossing her into his posh mansion among his five sons who all hate her. Each Royal boy is more magnetic than the last, but none as captivating as Reed Royal, the boy who is determined to send her back to the slums she came from.
Reed doesn't want her. He says she doesn't belong with the Royals.
He might be right.
Wealth. Excess. Deception. It's like nothing Ella has ever experienced, and if she's going to survive her time in the Royal palace, she'll need to learn to issue her own Royal decrees.
Such an unassuming cover for all the emotions jammed packed inside every turn of the page!
I don't even know where to begin.
I started it one night and the next thing I knew, I was finishing it and was also throwing a complete bitch fit because, WTF!!!!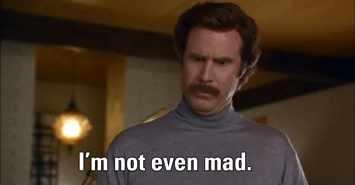 Erin Watt completely fucked over my emotions and then backed up and ran them over with a steam roller. I was completely flattened, and didn't break out of the book funk for a long time. I am not even sure I am over it yet, I definitely don't forgive those assholes who wrote the book!
This book kind of punches you out of nowhere, pisses you off, and then leaves you in active rage mode that you don't know how to turn off!!!
The CHARACTERS... the CHARACTERS make the story what it is!
I am a complete character whore when it comes to any kind of story. I love the personalities, the assholes, the antagonists, the heroines (when they aren't whiny children), heroes (when they aren't whiny children)... you have them, I want them...
This story had characters coming out of my ass and ears, so many different personalities and a heroine that I loved being inside of (her head, dirty mind), even when I wanted to cunt punt her across the room. The same stubborn, independent attitude I LOVED when she was dealing with bullies, were the same character flaws I HATED when it came to dealing with another character. I wanted to put them in a room together and just make them wear a "get along" shirt to see what would happen.
(probably babies, but that is not the point)
Ella was a strong character that didn't take shit lying down. She stood up for herself, and never took anyone at face value. She was smart (even when she wasn't), and worked hard her whole life to be where she was. You can't help but love the independent tenacity she exudes all over the book.
Guys make you stupid, it's ok, it happens to the best of us, and unfortunately, Ella was no different.
There were so many guys to make you stupid in this story, it is hard to choose which one really makes Ella do the shit at the end that she did. I have some theories about what happened, but unfortunately, I won't know which one is right until the next book comes out.
This book leaves you with a cliffhanger, one of those, "OMG-WTF-WHAT IS HAPPENING-I HATE THIS STORY-I LOVE THIS STORY-HOW DARE THE AUTHORS DO THIS-WHY DO THEY HATE ME-WHAT DID I EVER DO TO THEM-WHY MUST THEY DO THIS-THERE ARE NO MORE PAGES TO TURN-WHY IS MY KINDLE BROKEN-THERE IS NO WAY THIS STORY ENDS LIKE THIS." kind of cliffhanger that you will be thinking about WAY after you finish.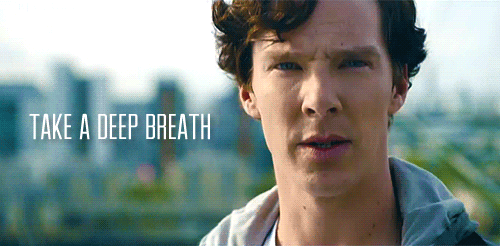 Even with the cliffhanger, this book seriously stole my life, and I didn't want even a second back. I loved it and I am seriously salivating for more!!
If you haven't picked this book up yet, then you NEED to, like right now!
Lets start a secret club where we bandage up our emotional wounds together, give virtual hugs, and pray for one another's souls while we wait out the next installment...
https://www.facebook.com/groups/1699049607003688
(THE ROYAL PALACE - discussion group)
I give this, 5 "My book hangover has a book hangover" Stars!!
LINKS: