Some people live their entire lives without changing their perspective. For Allison Dennis, all it takes is 180 seconds…
After a life spent bouncing from one foster home to the next, Allison is determined to keep others at arm's length. Adopted at sixteen, she knows better than to believe in the permanence of anything. But as she begins her third year in college, she finds it increasingly difficult to disappear into the white noise pouring from her earbuds.
One unsuspecting afternoon, Allison is roped into a social experiment just off campus. Suddenly, she finds herself in front of a crowd, forced to interact with a complete stranger for 180 seconds. Neither she, nor Esben Baylor, the dreamy social media star seated opposite her, is prepared for the outcome.
When time is called, the intensity of the experience overwhelms Allison and Esben in a way that unnerves and electrifies them both. With a push from her oldest friend, Allison embarks on a journey to find out if what she and Esben shared is the real thing—and if she can finally trust in herself, in others, and in love.
It took me a long time to write a review for this book. I had to read it twice and even after the second round, I was still at a loss to what to say about it.
I feel like it was four separate stories combined into one big story with emotion so powerful, at times, I felt overwhelmed with the enormity of it all.
First there was the story of Simon and Allison. It had its own presence from the first page to the very last. Their relationship was beautiful. Full of love, forgiveness, healing, and growth.
Then there was the story of Allison and Steffi. This relationship seemed necessary and unnecessary at the same time. Necessary as a metaphorical letting go of the past and everything Allison had been through. Unnecessary because I think it could have been left out. In the end, I think it was something that was sort of just added as an emotional twist in the storyline but it neither hindered nor helped the storyline along. Did I love their friendship? Yes. But she was like a forgotten character until the big reveal and then towards the end... But it did pack an emotional punch, so much so, it left a lasting imprint.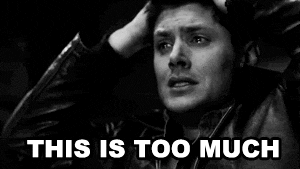 Then there was the story of Allison and Esben. I started this story with so much anticipation. Can you imagine staring at someone for 180 seconds, right into their eyes, no looking away, no surrendering? I don't think people realize how much can be given away with just the eyes. People who have a hard time expressing their emotions can always give themselves away with their eyes and body language, never having to say a single thing. This intense stare down was everything I was hoping it would be and then more. Afterwards, their relationship hit a lot of ups and downs. Esben was patient, kind, and got Allison out of her shell to experience more of life. Their romance was sweet and I was in like with them before fully diving into love by the end.
Now, the last story is unconventional but also so very much apart of the whole dynamic of the book. The influence and power social media has on the most vulnerable but also how that influence and power can be used for good. This storyline had to do with the people and their stories. Their vulnerabilities in telling the world about themselves but also the strength and hope behind them as well. I really, really, really loved this aspect of the book and I really loved the uniqueness of how it was used in the plot. I am vague on purpose, you need to experience this yourself.
Overall, this story with valuable parts made the whole phenomenon a powerful read. It hits you in the feels and you finish with the warm fuzzies.
I give this story a 4 "My FEELS!!!" Stars
You will NEED this book, especially if you LOVE Jessica Park as much as meeee