I've sworn off men.
All men.
Famous last words, right? You're expecting some epic tale of reluctant love and my dramatic change of heart? Well, you're not going to get it.
I'm stubborn. And headstrong. And I've just survived the worst three years of my life. After escaping an abusive boyfriend to live in hostels and cheap hotels while I worked my way across Europe, I've come to two conclusions.
The first? Now that I'm back home, I'm going to squander my expensive culinary degree on a food truck that caters to the late night drunk crowd.
The second? I'm going to prove to the bastard across the plaza that my street food is better than his fussy five course monstrosities.
Killian Quinn might be Food and Wine's Chef to Watch Out For. He might have a Michelin Star. He might have every food critic in the city wrapped around his too-large fingers. But he's also pretentious and unbearably arrogant and the very opposite of me.
So he can keep his unsolicited advice and his late night visits and his cocky smiles. I want none of it. Or him.
I want the opposite.
Intense, electric, HOT, slow, tasty, consuming...
SO many more adjectives could be used to describe this amazing book and it still would not be enough. I think I experienced every emotion while reading and some at the same time. I couldn't pull my gaze away and I didn't want to. My annoyance with any interruption was at an all time high. I wanted to scream, "STOP BOTHERING ME! NO I WONT MAKE YOU DINNER, I NEED TO READ!"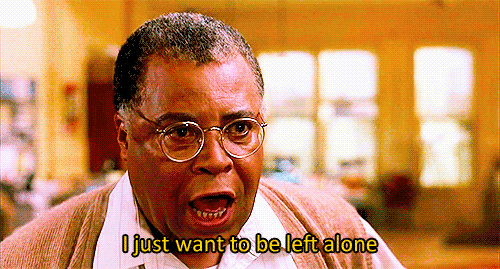 But then I reigned in my annoyance, fed the minions and went right back in. Staying up until the wee hours of the morning, knowing I wasn't going to regret the lack of sleep because the book was just too intoxicating.
The witty-banter, one-liners, intensity, and lust kept my panties in a twist and my heart pumping through my vagina. I couldn't tell if my heart was trying to jump through my chest or get stuck in my nether regions.
I should probably see a doctor about that, too ;).
Killian was all fire, passion, skill, but was also vulnerable. His words didn't match his actions and I was a little disappointed I couldn't read his thoughts. I wanted to know what made him tick and if this book had any flaw it would be the lack of information from Killian. I think he was more complex than what we got in the story. But does that deter me from swooning all over this book? Or stop me from wanting to get very intimate with this character?
I liked Vera's character. She had a lot of insecurities that were understandable in the light of the past she tried to keep hidden. But there was this fire in her and she didn't let Killian's fire snuff her out, she let it blaze through her and she added her own. Their fire and passion is what consumed me and I couldn't decide if I needed to grab my popcorn or my vibrator.
The slow build was everything. It lead to some swoon-worthy moments and I was a blubbering mess at one point, unable to keep my emotions held down. I didn't want the story to end, I kept getting closer and closer towards the end and I wanted to slow it down even more.
I am no newbie to Rachel Higginson's writing. I have read a lot of her books already and I knew what I was getting myself into but at the same time, I was also given so much more than what I was expecting.
I give this book a 4.9 "There is never enough salt or sex" Stars
If you want to pick this book up for yourself, click the link below and GET IT, NOW!!!