It all comes down to this . . .
Chloe Lilywhite has struggled for years to find her footing in a series of dangerous and demanding worlds. Creator, first tier Council member, and one of the most powerful Magicals in existence, she was little more than one of Fate's pawns. But now, Chloe is back home and ready to call the shots. She knows what she wants and who she wants to be.
Except the Elders never got the memo.
Annar and Magical-kind are under attack. The lives of Chloe's loved ones, and life as they know it, are at stake. Chloe's the key to taking the Elders down, but they won't go quietly into the night.
This time, neither will Chloe.
I don't even know where to begin with this review. It took me a long time to finally crack this book open and then it took me an even longer time to think of what to say without putting a whole bunch of crying GIFs in the place of the review. Because honestly, that is all I wanted to do at the end was cry, cry, and cry some more!
And then finally the ending...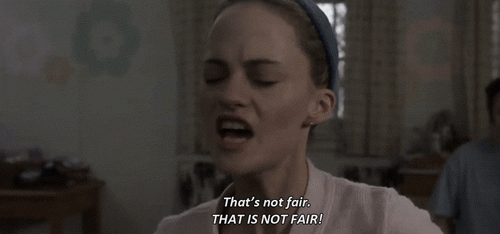 I was the most anxious to read this book but I didn't want to read it at the same time. Throughout this series I often wondered what was going to happen to the main characters, how Heather was going to end this, and how the Hell could everyone live a happily ever after without the use of cloning or breaking souls in half. I was curious, but I also didn't want this series to end, it has been apart of my life for almost two years and I feel like a part of my family is gone.
What do I do now?
How do I go on?
Maybe a little dramatic but thats how embedded these characters became into my life and soul!! I wanted everything to work out and wanted everything to be perfect for all of them and I didn't really get that.
I mean yeah, they got their happily ever after but at the expense of one and I wasn't sure how I felt about that... I was angry, sad, disappointed, happy, excited... it was all very emotional..
Even sitting back thinking about how everything unfolded still gets my heart pounding, goosebumps flaring, and tears are threatening to fall. It was just so much and even if I loved every word, I wanted to scream!!
The only real complaint I had was that the story itself lost some of the details that I love. I wanted more explanation to the things happening around Chloe and with the Elders. It was small and probably not as important to others as it was to me but I like things explained with details so I can really understand it all. Especially with a series this intense and information heavy.
Of course that didn't take away from the intense emotions that this book illicit from me, I was still a blubbering mess by the end and I didn't know what to do with all of this. I wanted more... No... I NEEDED more of them, of these characters,
I just... MORE, I NEED MORE!!
I still loved all the secondary characters and Heather does a great job with breaking up the intense moments with swoon worthy ones that helps with all the anxiety you experience throughout. And trust me, you will be shaking and not wanting to turn the page because you are scared shitless of what is going to happen next. I was tempted to read the ending because my nerves just couldn't take it anymore, but I kept on and was a good girl. I read from the beginning to the end (in order) and the ending just left me wrecked for an entirely different reason than I thought.
Let me take a moment of silence for the ending.....
...
....
Siiiiiggghh...
I have to give Heather major kudos because I didn't guess this ending, I didn't guess it at all. But then again, Heather does an amazing job with telling stories I shouldn't have tried to guess anyway.
Honestly, I never want to start her books because I am scared to death of what is going to happen and then, I never want them to end because they are so good I don't want to be pulled out of them. They are a great way to escape and live in another world and this series will truly be missed because I can never read them for the first time again. I am happy to have the books at my fingertips whenever I want, but it is not the same as experiencing it all for the first time. All the first swoons, cries, laughs, WTFs, OMGs... none of them can compare to the first time BUT with that said, I was so glad to experience them at all!!
I give this amazing series a big 5 "I don't know what to do with my life now" stars...
Excerpt
A man near us breaks into noisy tears as he babbles about the end of the days, and how it's finally reached us here in Annar. Others join in, and I'm confused, so very, very confused and angry all at the same time. Have these people forgotten that they're the most powerful beings in the universe? Why are they cowering? They're the Council—the most powerful of the powerful. These are our leaders, yet they're acting like a pack of confused, scared children who don't know their asses from their heads.
Jonah must be on the same page, same paragraph, hell, same word even, because when the two of us get up, his voice carries throughout the assembly hall, all confidence and steadiness I envy in the face of such horrors. "Everyone, you need to get up, dust yourselves off, and remember who you are. You are not helpless. For gods' sakes, you are Magicals. Act like it."
A Faerie whose name I don't know whisper-shrieks, "Those things are here to kill us!"
"Our ancestors defeated them before." I'm amazed at how unruffled he sounds, like he's had years and years of practice leading scared people through difficult times. "Our ancestors kicked these things' asses when they were at full strength. The Elders are no longer at full strength. So, unless you want to roll over and offer them your lives right now, I suggest you get up and do something. Fight back, godsdammit!"
Several people, now on their feet, pump their fists in rallied agreement. Maccon Lightningriver, a gash on his temple dripping blood down his handsome face, stumbles toward us. Thank goodness he's here to back us up, and yet . . . gods. Where's a Shaman when you need them?


"Whatever you need," he says to us, "I will back you up one hundred percent."
A smattering of people surge forward claiming the same as Jonah and Mac knock fists against one another. There are a lot of people hurt, though, and so much blood. There are also way too many still looking at Jonah like he's crazy to even suggest we should fight back. Too many crying about how they're going to die. Too many suggesting we surrender.
Un-fricking-believable.
"I can't believe this." I slam a palm against the wall closest to me and fortify Karnach's wall. Somewhere in the distance, an angry howl sounds, like Enlilkian knows I'm not going to simply hand him my head on a platter. Good. "We. Are. The. Council. Are you telling me that only the Guard can fight?"
An Intellectual Tech nearby, still rocking on the ground, his voice shaking just as easily as the walls had just minutes before, cries out, "Some of our crafts aren't meant for fighting! Not like,"—he waves a hand frantically at the small group of us in the front—"you all. We're nothing but lambs to the slaughter to these monsters!" Handfuls of people scattered throughout the room murmur in frightened agreement.
"Are you kidding me?" I scoff. "That's your excuse as to why you're not going to do anything to fight back? To protect Karnach? To protect Magical-kind?" My voice trembles, too, but in white-hot anger, not fear. "When I was out hunting Elders while the rest of you were sitting in your comfortable houses and offices, there was a Métis on my team that has no craft whatsoever. And you know what? He never gave up. He never fell back on how he had no Magic to make things easy on him. He fought those bastards with everything he's got, and sometimes that meant his fists." I jab a finger toward the Informer. "Don't give me asinine excuses. Nobody is expecting you to use a craft that won't work. But dammit, you have hands. You have a brain. You have an urge to stay alive, don't you? Use those!"
It makes me want to scream to see so many blank faces reflecting back at me.
About The Author
Heather Lyons has always had a thing for words—She's been writing stories since she was a kid. In addition to writing, she's also been an archaeologist and a teacher. Heather is a rabid music fan, as evidenced by her (mostly) music-centric blog, and she's married to an even larger music snob. They're happily raising three kids who are mini music fiends who love to read and be read to.
Giveaway
a Rafflecopter giveaway
And if you want to read them all for yourself, check out the links below!!!