Regret, betrayal, kidnapping, loss, madness, abuse, passion, love.
In this modern retelling of Hansel and Gretel, thirteen-year-old foster children Griselda and Holden escape from their abductor after three years of brutal captivity, and try to cross the Shenandoah River on foot. Tragically, one of them makes it to safety, but the other is left behind.
Ten years later, Griselda's boyfriend drags her to a fight club grudge match, and her world is turned upside down when she watches Holden step into the ring.
Though the connection between them is fierce, bitter regret, simmering rage, and a tangle of physical and emotional scars lie between them, just as dangerous as the white water of the Shenandoah.
Never Let You Go is a story of fear and hope, defeat and survival, and two people—once profoundly broken—who discover that love is the only thing that can make them whole again.
Where do I even start with this book... To even describe it, is hard. Putting a whole bunch of crying gifs seems like the most appropriate way to really portray what happens but that would leave this review a little lame and lacking.
The book starts off in the past, and then throughout the book, the story switches from past and present, repeatedly. I wasn't sure which version of the story was harder to read... One moment my heart was filling with so much sorrow and pain that it was hard to continue and then the next, it was bursting from love and acceptance and the roller coaster was just getting started.
I don't know why I always agree to read Katy's books when she asks me, I think I like to torture myself and can imagine her just sitting at her writing desk or bed or wherever she writes these stories, just smiling her little, evil author smile and counting down the days until she can torture her poor, defenseless readers...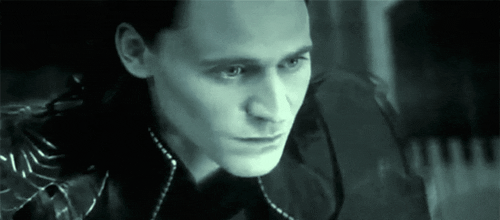 But one thing is for certain and that is, she can tell a damn good story. And that is exactly what she did here.
It was heartbreaking and painful and bloody and miserable, and hopeful, earth shattering... Everything you can imagine a book to be and hope for is what this book is. I felt like I was reading a story about several different people's lives but it was only two people and they just lived extraordinary lives, even if they were disguised as regular lives.
Every trial and tribulation made them the person they were and it made them resilient, even when the cards were stacked against them. I am not sure which character I respected more, Gris or Holden.
Even when it seemed like all hope was lost, they found a way... It was awe-inspiring and just made me feel all the feels!!
I loved it, even when I hated it. I felt like the story itself was so long and I just wanted to rush to the very end but only because I wanted the happy ending already, I was craving it and it wasn't happening fast enough for me. But it made the story last longer, I got to savor every last drop, taste every spice, feel every flavor...
If you can't already tell, I loved this book and I give it a 5 "Are you whole or broken?" Stars
About the Author
Award-winning and Amazon bestselling author Katy Regnery started her writing career by enrolling in a short story class in January 2012. One year later, she signed her first contract for a winter romance entitled
By Proxy
.
Now a hybrid author who publishes both independently and traditionally, Katy claims authorship of the six-book Heart of Montana series, the six-book English Brothers series, and a Kindle Worlds novella entitled Four Weddings and a Fiasco: The Wedding Date. Katy's short story "The Long Way Home" appears in the first Romance Writers of America anthology, Premiere, and she has published two stand-alone novels, Playing for Love at Deep Haven and the Amazon bestseller The Vixen and the Vet, which is book one in Katy's a m o d e r n f a i r y t a l e collection. The Vixen and the Vet was nominated for a RITA® Award in 2015.
Katy lives in the relative wilds of northern Fairfield County, Connecticut, where her writing room looks out at the woods, and her husband, two young children, and two dogs create just enough cheerful chaos to remind her that the very best love stories begin at home.
Upcoming (2015) Projects

:
The Winslow Brothers (Books #1-4)
Ginger's Heart, a modern fairytale
Katy LOVES connecting with her readers and answers every e-mail, message, tweet, and post personally! Click below to connect with Katy!